Mix
"Mazen" transforms the rooftops of houses into paintings with Arabic calligraphy and mandalas.. Photos
Amman Today
publish date 1970-01-01 03:00:00

With a brush and some colors and a wall that was abandoned by happiness and accumulated ruins on its sides, Mazen Al-Shennawi, the young man in his twenties, was able to transform the walls of the roofs into artistic paintings in Arabic calligraphy, as he developed his hobby since he was seven years old, self-taught and developed his talent until he was able to completely change the shape of the roof of his house and make it contain On many words and phrases in Arabic calligraphy, in addition to the famous Mandela drawings, and from it he went to the surfaces of others.
Mazen told Al-Youm Al-Sabaa, a first-year student at the Faculty of Engineering, Benha University, that he could have joined the Faculty of Arts or any other technical faculties related to his talent, but he wanted to invest his study period in the faculty that he had always dreamed of joining, and he continued that he sees His talent for writing in Arabic calligraphy, especially the art of the mandala, has developed greatly until it has become a profession and not just a hobby.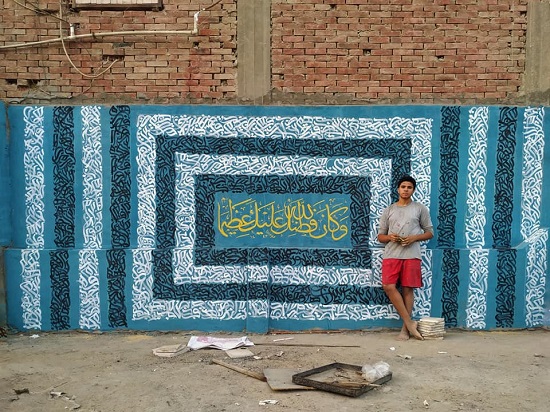 Arabic calligraphy on the walls
At a young age, he began to draw one sentence, "Happy New Year," and the sentence was renewed according to every occasion that passed by him and his family, who used the roof of the house as a place for family gathering and recreation, and even for a walk, and through the years and his attempt to know the colors that fit on the roofs and withstand weather changes such as heat and rain He was able to reach the best result that made the roof of his house a corner full of creativity and art.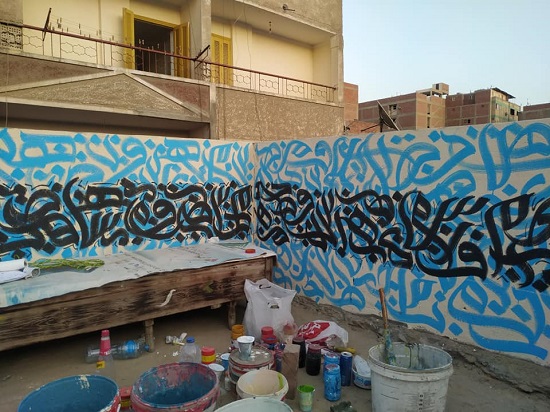 Arabic font
He concluded by saying that it is always better to search for a hobby for each person and support it and make it alongside his studies as he did, so that the young man can have several choices in his life and even acquire his talent, as happened with him, especially after several people asked him to work in planning the walls of their house in Arabic calligraphy, and the most requested was Quranic verses and governance Aphorisms and verse were often used for paintings and expensive decorations.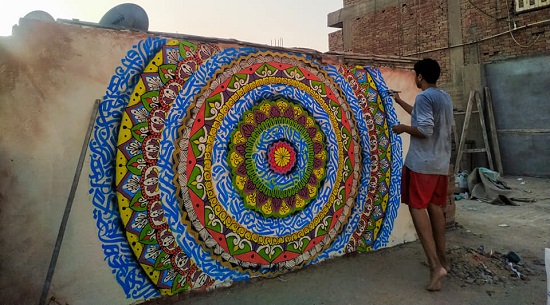 Mazen and the art of Mandela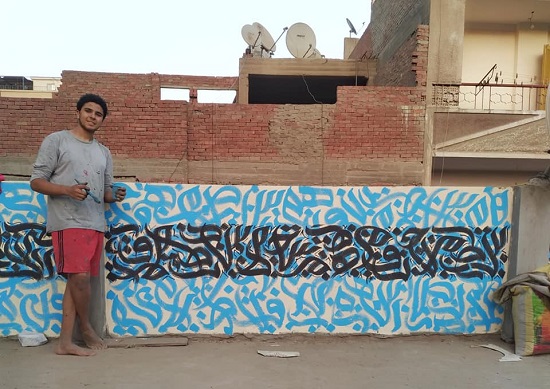 Mazen paints the surface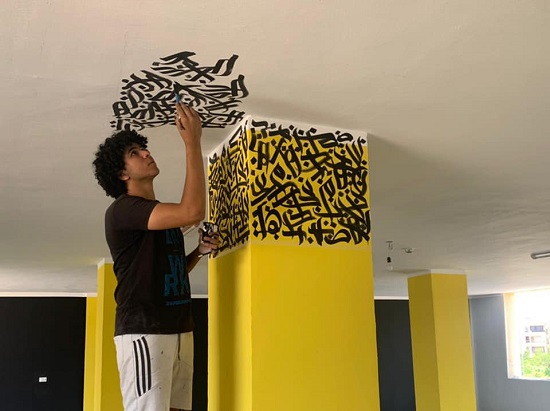 Mazen
.
#Mazen #transforms #rooftops #houses #paintings #Arabic #calligraphy #mandalas #Photos
Jordan Miscellaneous news
Source : اخبار الاردن