Mix
How to make donuts in simple steps for your children
Amman Today
publish date 1970-01-01 03:00:00

Donuts are one of the favorite sweets for children, whether covered with chocolate or sugar, but many mothers may find it difficult to prepare them at home, and have to buy them ready-made, which may be a little expensive, and in the following report we offer you how to make donuts at home in an easy way:
Donuts Ingredients:
Yolk of four eggs
Four tablespoons of sugar and yeast
Two tablespoons of butter and warm milk
A cup and a half of flour
-1/3 cup of warm water
Chocolate after melting
– a pinch of salt
– Oil for frying
How to make donuts:
Dissolve half of the yeast in warm water, then leave it until it becomes like butter.
– Add the flour and mix the ingredients until they become homogeneous.
Leave the dough to ferment and become fragile.
Dissolve the second half of the yeast with warm milk and leave it until it becomes like butter.
– Mix half a cup of flour and salt, then add half of the mixture with yeast and put it in the mixer.
– Add eggs and butter and mix the ingredients well until it becomes homogeneous.
Add the rest of the yeast with the rest of the flour, mix the dough again until it becomes homogeneous, and leave it to ferment overnight in the refrigerator.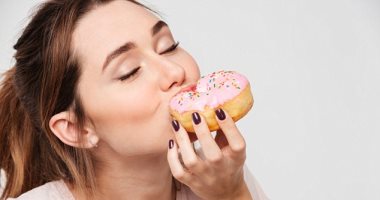 Donuts
Form the donuts and place them on a greased butter paper, then brush the donuts with oil.
Leave the dough to ferment until it doubles in size.
In oil, heat the heart of the donuts for a minute per face, and leave them until they cool
Melt the chocolate and put half of the donuts in it and leave it to become coherent.
.
#donuts #simple #steps #children
Jordan Miscellaneous news
Source : اخبار الاردن