Mix
Skin care mistakes.. 6 daily habits you don't expect may destroy your skin
Amman Today
publish date 1970-01-01 03:00:00

To improve the health of your skin and take good care of it, you do not have to resort to beauticians or spend hours with different masks on your face, sometimes the solution is simple, you just have to find and eliminate many of the things that are hiding in our daily habits.
And if you follow a skin care routine, and despite that you feel your skin is dry or stressed, learn from the Bright Side website about the most common habits that destroy your skin:
1. Use skin care products containing alcohol
Many skin care products contain alcohol that dries out our skin, so read the formula, and if you have oily or problematic skin, the alcohol content should be no more than 5%. For other skin types, it is best to avoid using lotions and tonics that contain alcohol.
Products containing alcohol
2. Buying creams in jars
Many face creams are stored in jars, but it is safer to keep them in bottles with dispensing pumps, firstly because you don't put your fingers in the cream which prevents bacteria from developing, and secondly most natural ingredients retain their properties for a longer period of time if stored in sealed bottles.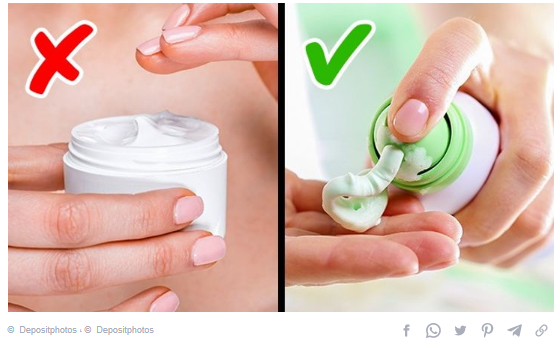 Creams in jars
3. Wash your face often

Sometimes, especially on hot days, we have the urge to wash our face more often because it makes us feel more refreshed in the heat, but in reality, washing your face more than 2-3 times a day irritates your skin, and the body starts producing more fat To protect the skin from drying out, more oil means that acne may occur.
Therefore, it is preferable to use a light cream with a matte finish, to keep your skin fresh during the day, and you can also use wet wipes.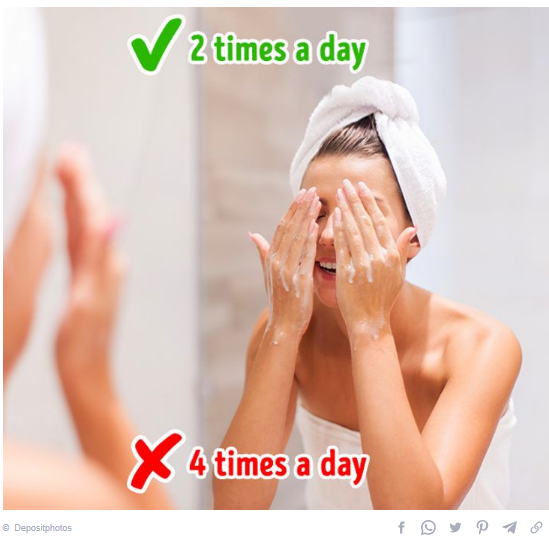 washing the face a lot
4. There are many different makeup products

Your skin has to get used to all the products you use, and if you use a lot of creams and lotions or change them often, your skin becomes dull and irritated because it can't get used to new treatments.
I use a lot of make-up tools
5. Run your air conditioner all the time

Air conditioners are everywhere, in the car, at home, in the office and they literally dry out your skin, and if you have to spend a lot of time in air-conditioned rooms, look for a good moisturizing product.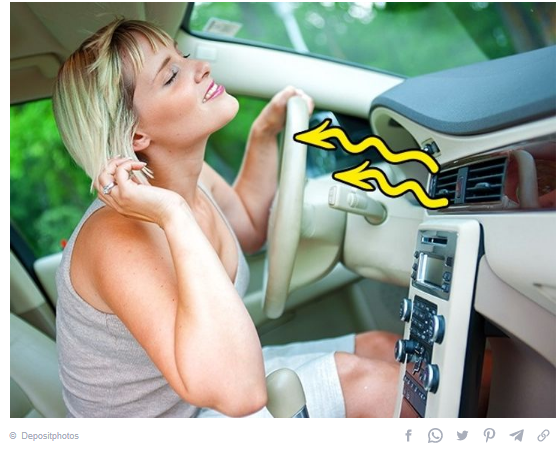 air conditioner
6. Drinking a lot of coffee

Those who drink more than one cup of coffee a day should know that coffee makes our skin look dull and may cause dilation of blood vessels, and if you are willing to reduce the amount of coffee you drink, you can try other beverages that will boost your skin health.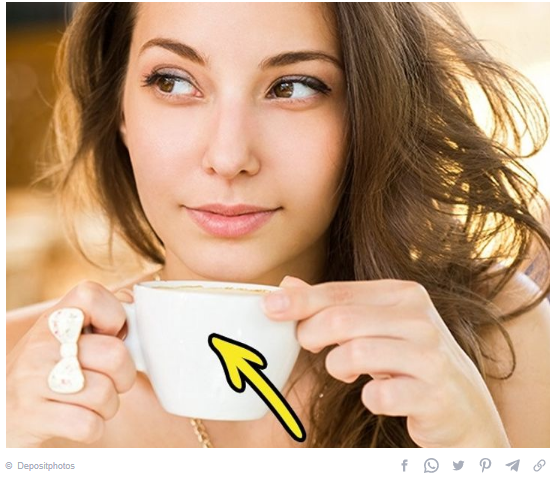 Drinking a lot of coffee
.
#Skin #care #mistakes #daily #habits #dont #expect #destroy #skin
Jordan Miscellaneous news
Source : اخبار الاردن