Mix
He surprises his girlfriend and renews the marriage proposal in front of their burning house.. "Salute the arguments and excuses"
Amman Today
publish date 1970-01-01 03:00:00

Sean Matthews was preparing to propose to his girlfriend Kelly Stanley, at their home, which is located in Fuquay Varenna, coinciding with their celebration of the first anniversary of their move in the house in which they live, but his plans completely changed after the destruction of their property in a fire that broke out on September 4, according to the website. British newspaper "Daily Mail".
The house during the fire
The two were having dinner together on Saturday when they received a call around 6:30 p.m., a neighbor told them that their back porch was on fire. Matthews and Stanley were worried about their 13-year-old Memphis dog, but fortunately, they had left the interior door in their garage. open on that day.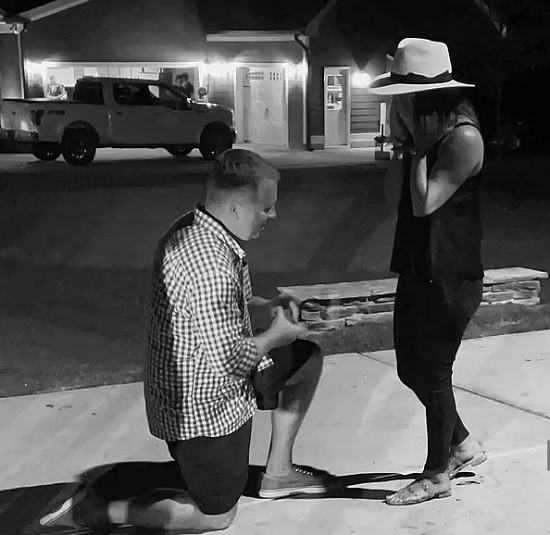 Shawn proposes to his girlfriend
On their way home from the nearby restaurant, neighbors were able to rescue their dog and cut the gas lines to prevent a potential explosion while waiting for firefighters to arrive at the scene.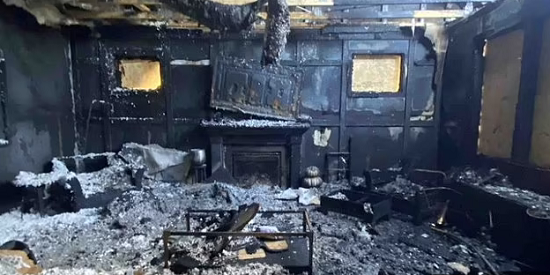 inside the house
"You can't describe our neighbors trying to save our house and our dog, it can't be described in words," Stanley told Fox News.
The couple were allowed to go home after the fire was put out to see if they could salvage anything from the wreckage, but they lost almost everything they owned, but Stanley found her bible while Matthews managed to retrieve an engagement ring he had secretly put in a fireproof safe.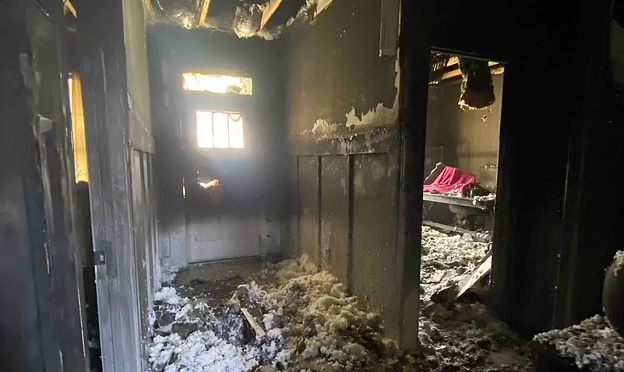 Another image
But the incident did not prevent Matthews from fulfilling his desire to propose to his girlfriend, which she did not expect at all.
"Sean gathered us all in the driveway at the end of the night to give a speech and thank everyone for being there for us. While he was giving the speech, I was trying in my head to think of what I was going to say…and he just started talking about how we got started and how we built this house last year," Stanley said.
picture of home
The Fuquay-Varina fire department is still investigating the cause of the fire, but the couple were told they might not survive if they were asleep because their smoke alarms never went off.
The two lovers took turns staying in a hotel and with family members before settling in a friend's house, and they plan to move to an apartment next October, temporarily until they rebuild their house again.
.
#surprises #girlfriend #renews #marriage #proposal #front #burning #house #Salute #arguments #excuses
Jordan Miscellaneous news
Source : اخبار الاردن