Mix
Hunting a crocodile found the remains of an old man lost during Hurricane Ida, Louisiana, America.. Photos
Amman Today
publish date 1970-01-01 03:00:00

Tammany County, Louisiana, has announced that human remains have been found inside a 12-foot-long – or over 3.5-meter – and approximately 230-kilogram alligator, which is believed to have attacked a man in the floodwaters of Hurricane Ida in Louisiana. Two weeks ago, according to the British "Sky News" network.
Tammany's Sheriff's Office said the area's coroner's office was working with investigators to determine whether the remains belonged to 71-year-old Timothy Satterley, who has been missing since the August 30 attack, when Hurricane Ida caused widespread flooding and stopped Electricity and telephone services in parts of southern Louisiana when it made landfall August 29.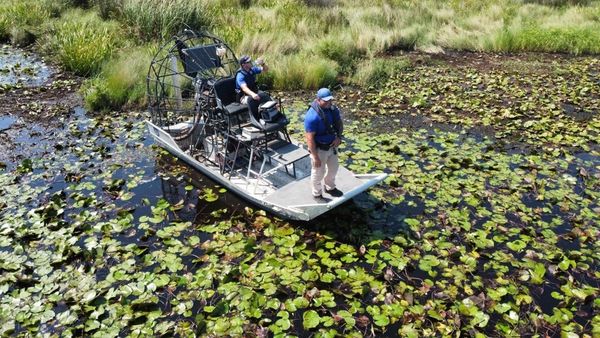 Find the crocodile
Timothy Satterley was attacked outside his home, which was surrounded by floodwaters, in the New Orleans suburb of Slidell on the north shore of Lake Pontchartrain.
The authorities said Mr. Satterley's wife heard a splash and came out of her house to see a crocodile attacking her husband, and managed to drag her badly injured husband up the stairs of her home, then used a small boat to reach higher ground for help, but when she and the policemen returned home they found no trace to her injured husband.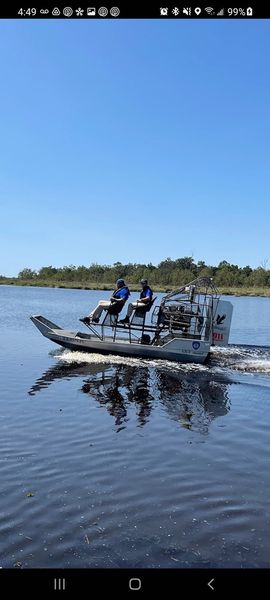 Police squad searching for crocodile
Earlier, local authorities in the US state of Louisiana reported that a Louisiana man went missing and is believed to have died after being attacked by a crocodile in a flooded area during Hurricane Ida, where a woman reported that her 71-year-old husband was attacked by an alligator while he was walking. in knee-high floodwaters outside their home in Slidell, about 30 miles northeast of New Orleans.
According to the New York Times, Captain Lance Vetter of the office of the Sheriff of St. Tammany Parish said the man reported missing went to check his belongings in a storage area under the house, while the wife, whose identity has not been revealed, said she was inside her home when she heard A commotion and when she came out, she saw a big crocodile attacking her husband.
.
#Hunting #crocodile #remains #man #lost #Hurricane #Ida #Louisiana #America #Photos
Jordan Miscellaneous news
Source : اخبار الاردن