Mix
The secret of the appearance of a boat over the rocks in the open sea on the English Channel Island .. Photos
Amman Today
publish date 1970-01-01 03:00:00

A boat stuck in the air on a rock in the English Channel Islands left viewers confused about the truth of the photo that spread on social media, according to the English newspaper Metro.
The site shows the truth of the picture, and how the boat appeared on the rock. Unfortunately, the boat of the "repellent" type collide with the rocks, which led to a height of 10 feet above the water, and became above the rock.
Rescue and Coast Guard teams spent about 12 hours searching for the crew of the cruiser boat after they were stranded on a rock in the middle of the sea, some of whom sustained minor injuries in the collision.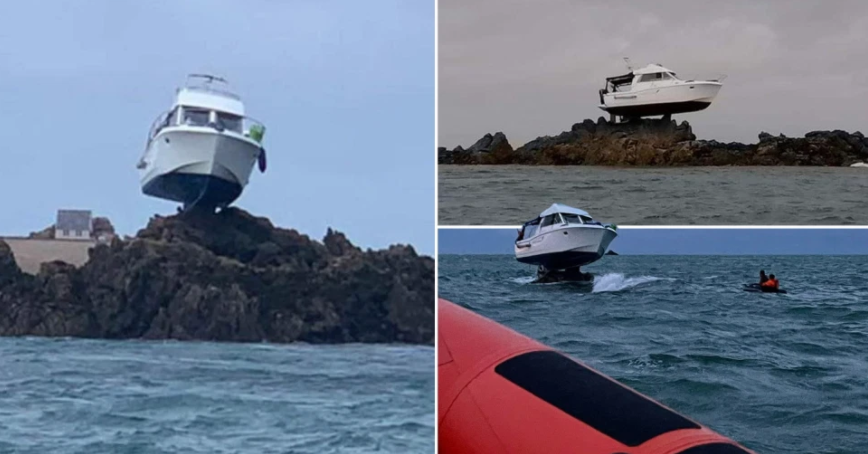 the boat
The photos caused a stir on social media, with one person jokingly saying "Good parking" and "You can't park your car there".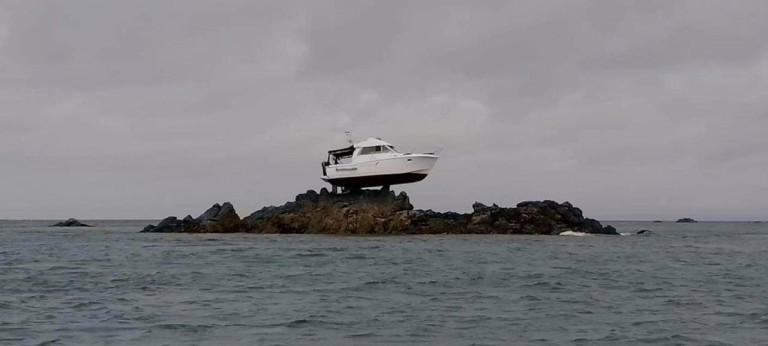 boat on rocks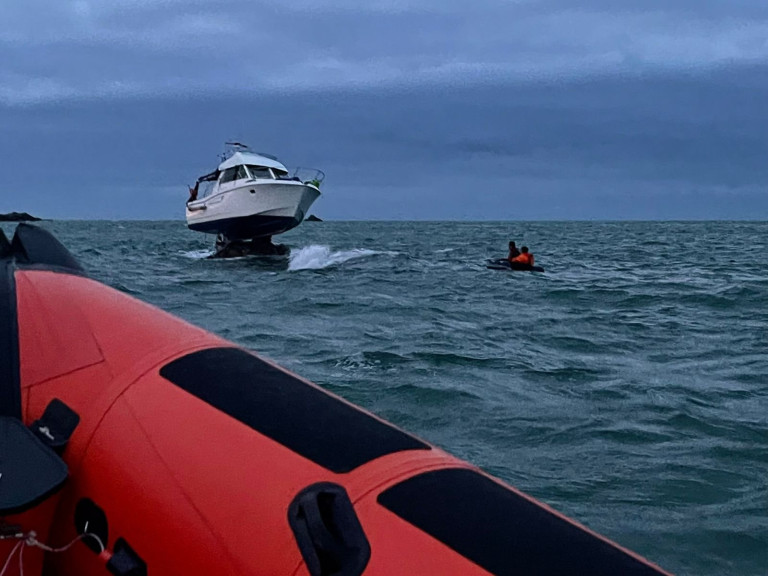 The boat in the middle of the sea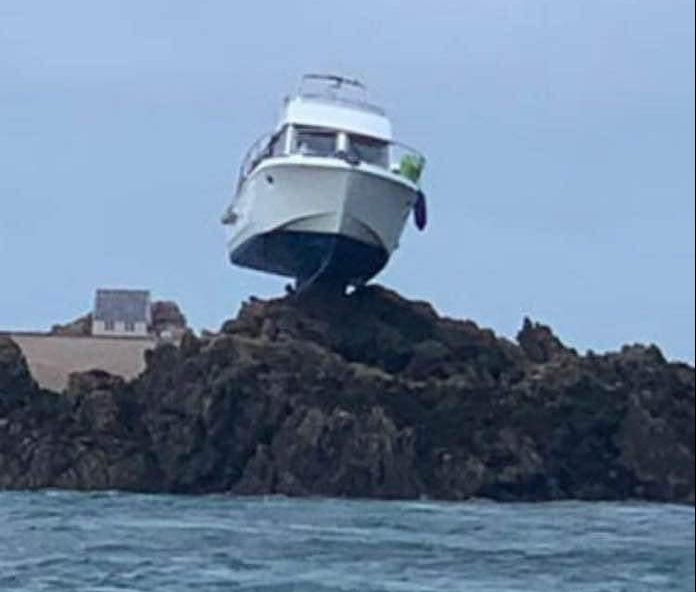 The boat on the rocks
In another incident, during the current migration season, aerial footage showed a pleasant and terrifying scene at the same time for the whale migration season in Argentina, as whales approached the beaches to share with some residents their fun and strange moments, and the camera filmed from a distance one of the huge whales pushing a boat on which a citizen was traveling as if He flirts with him, in scenes transmitted by the "Russia Today" network.
In a similar scene, the passengers of a ship were shocked by watching a giant whale that appeared from the bottom of the ocean to the surface of the water, approaching the edge of the ship greatly, to a terrifying degree as if it was a movie scene, and a cruise team in Australia filmed this amazing scene of the moments of the giant humpback whale approaching their ship while they were sailing through the water regional for Australia.
.
#secret #appearance #boat #rocks #open #sea #English #Channel #Island #Photos
Jordan Miscellaneous news
Source : اخبار الاردن