Mix
An Australian woman develops a disinfectant to prevent corona virus due to the weak immune system of her husband
Amman Today
publish date 1970-01-01 03:00:00

A mother of four revealed how she and her husband came up with the first approved disinfectant in Australia that kills the Corona virus, and the British woman, Sophie Westlake, 45, was interested in developing this disinfectant because of her fear for her family, and in particular her husband, Steve, 53, as he Suffering from weak immunity, when swept Corona pandemic around the world in 2020.
The husband, Steve, suffers from myasthenia gravis, a condition similar to MS, and many of the lymph nodes in his chest were removed when he was young, leaving him with a lifelong weakened immune system.
Sophie wanted to keep the people she loved safe but couldn't find a disinfectant that was proven to kill the virus on surfaces, and when she called the major cleaning product manufacturers, she was frustrated by their lack of enthusiasm to produce an effective disinfectant that kills the Corona virus, so she decided to produce her own disinfectant with the help of her husband who owns medical background.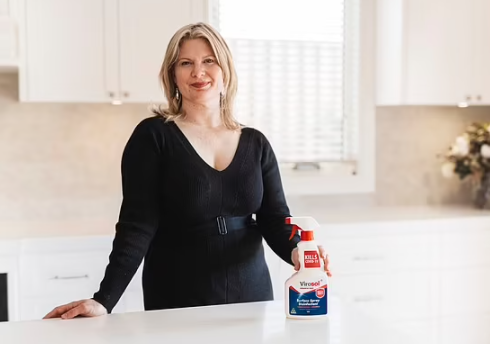 The mother who developed the disinfectant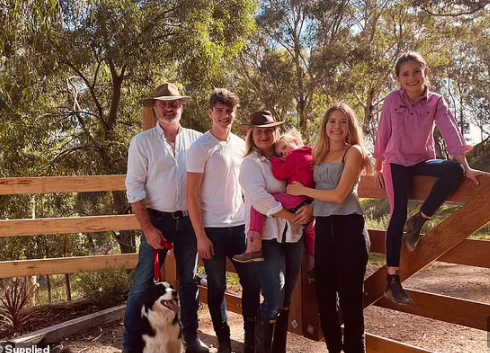 mother with her family
Sophie told "Daily Mail": "It all happened at the beginning of the first lockdown, when we had no idea what we were dealing with, and there was not much information about the Corona virus so everyone was afraid, and since we were at home for long periods, it was We have a lot of time to research and develop an effective disinfectant that kills the virus. In just two months, we were able to develop the "Ferrosol" disinfectant.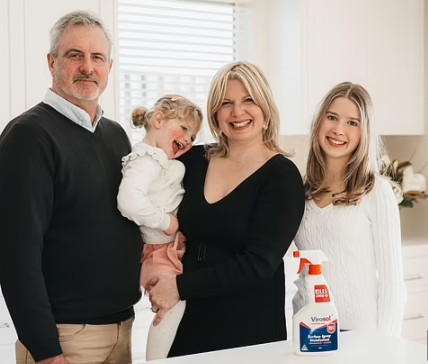 Australian family
Sophie now uses disinfectant every day on all surfaces in the house, and she keeps it in her car so she can wipe the steering wheel after she gets out and back, and Sophie revealed that most of her customers are "mothers and fathers" who want to keep their homes safe, and she also sells For stores and pharmacies.
.
#Australian #woman #develops #disinfectant #prevent #corona #virus #due #weak #immune #system #husband
Jordan Miscellaneous news
Source : اخبار الاردن