Mix
An adventurous experience.. Sharks tourism booming on the coasts of America.. Video and photos
Amman Today
publish date 1970-01-01 03:00:00

The coasts of Cape Cod, Massachusetts, began to adopt dangerous tourism of a new type, which is tourism of sharks temporarily through tours on tourist boats and others to transport goods. This is a tourist promotion.
And the network "Euro News" published a report on travelers watching a great white shark swimming gracefully off the coast of Cape Cod, which is a popular summer tourist destination, which is now home to huge marine animals and predators.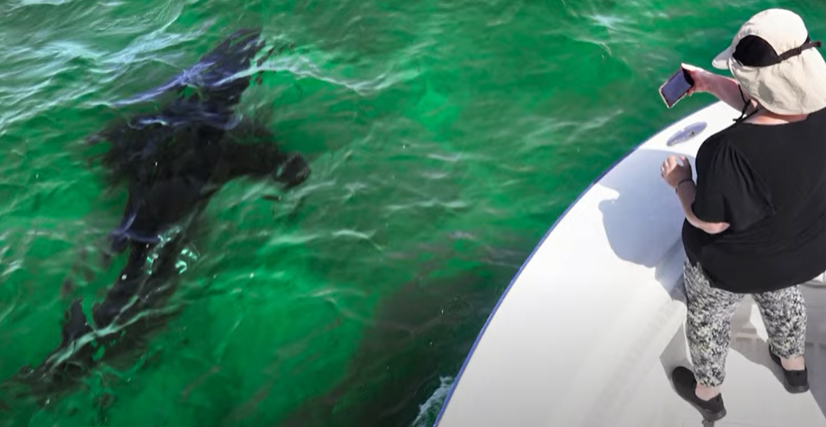 Tourists photographing sharks
The shark sighting trip lasts two hours, and the boom in shark tourism off Cape Cod's shores has fueled a growing number of charter boat operators offering shark tours in an area where whale and seal watching trips have long been popular.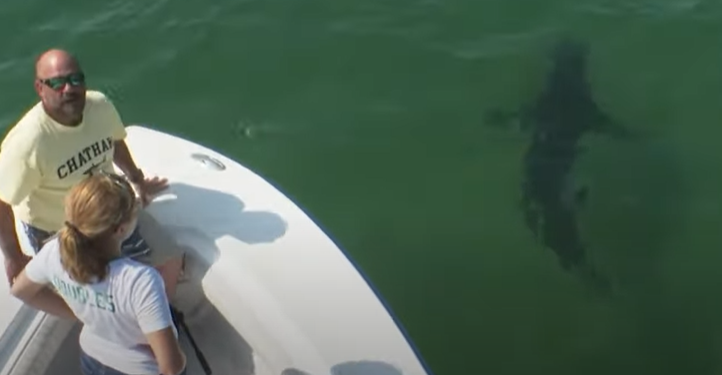 Shark tourism
The trips aim to introduce visitors to the great white sharks of the area, and the excursion is relatively expensive, with costs anywhere from $1,500 to $2,500 per boat for about three hours, and ships usually carry six passengers at most. A delicate balance for the peninsula.
It is noteworthy that the "Dron" had previously filmed terrifying footage of sharks swimming directly under surfers and swimmers at Bondi Beach, located in the Australian city of Sydney.
According to "Sky News", sharks were seen swimming off Bondi Beach, very close to surfers and swimming enthusiasts, and in the video, a person appears rowing in a direct line, about 3 sharks, before he suddenly stopped, and two swimmers were seen in the crosshairs. Those creatures, however, changed their direction in time.
.
#adventurous #experience #Sharks #tourism #booming #coasts #America #Video #photos
Jordan Miscellaneous news
Source : اخبار الاردن