Mix
After Angelina Jolie.. Celebrities who tried to write a book, the most famous of them are Megan Markle and Michelle Obama
Amman Today
publish date 1970-01-01 03:00:00

Writing the Traffic Book requires a lot of life experiences, and different skills in a number of fields. The author of each book must fill his lines with stories and adventures, whether they actually happened or from the figments of his vast imagination, which was filled with his experiences in life and his field of work, and this seems to be suitable for a number of celebrities. Therefore, it was easy for a star like Angelina Jolie, with all her experiences in the field of cinema and human rights, to write a book on children's rights.
The star announced that she hopes to empower children around the world with tools to respond for their rights, through a book she wrote in cooperation with Amnesty International, which is titled Know Your Rights: And Claim Them.
Angelina Jolie
Jolie collaborated with human rights lawyer Van Buren on the book, and is one of the original drafters of the 1989 United Nations Convention on the Rights of the Child, which aims to provide children with knowledge and safety. harms way around the world and we simply aren't doing enough."
"These are their rights, defined years ago by what makes them healthy, balanced, safe and stable adults," added Angelina Jolie, the UNHCR Special Envoy, and noted that she hoped the book would remind governments of their commitment to the global treaty that states: Civil, social, political and economic rights of children.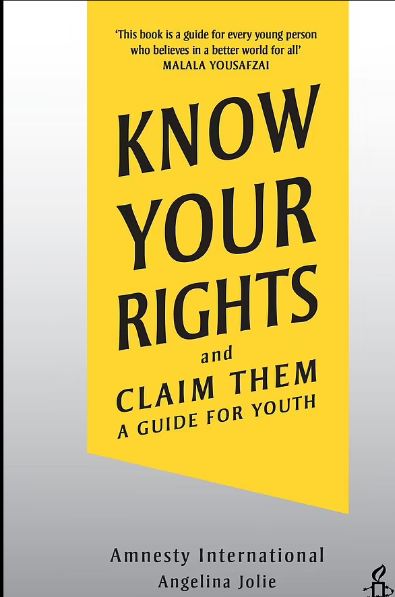 Angelina Jolie book cover
Jolie was not the only celebrity in the first grade who had the experience of writing books, but was recently preceded by international actress and Duchess Megan Markle, who wrote a book called The Bench. According to the British newspaper, the Daily Mail.
The book, The Bench, costs £12.99 and copies are already on sale, and Megan, 39, said the 34-page storyboard was inspired by a poem she wrote to her husband on Father's Day a month after Archie was born, and the book includes several drawings. Harry and Archie, as well as their two dogs and a chicken they had rescued.
Among the celebrities who had extensive experience as a result of her presence in the White House during her husband's rule in the United States of America, Michelle Obama, who has a history in this field, but the most important thing that Michelle published is the book "Becoming" that talks about the life of the former first lady, beginning with her childhood in Chicago and ending At the White House and beyond, the book consists of 426 pages and has been translated into 24 languages, and when it was released, it occupied the first place in terms of orders on Amazon.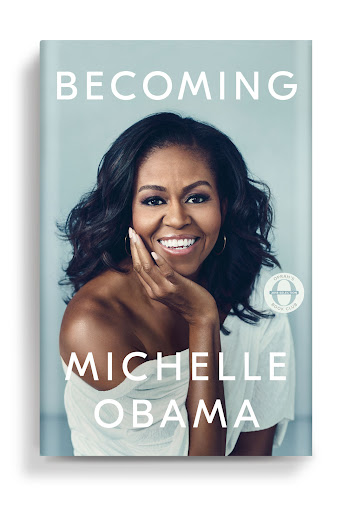 Michelle Obama's diary
If we move away from serious stories and children's rights and head into the world of fashion and reality TV, we find Khloe Kardashian, who has written the book Strong Looks Better Naked, and the book is a memoir about weight loss in the Kardashian family and also contains tips on fitness and nutrition, as well as Numerous pictures of Khloe Kardashian, and the book topped the New York Times Bestseller List when it was released.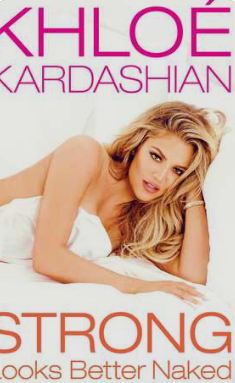 khloe kardashian
We did not forget, of course, the American actress and singer Jessica Simpson, who blew up the world last year as a surprise to her fans in her book.Open BookOr an "open book," which tells of her exposure to sexual harassment and abuse during her childhood and her use of drugs and alcohol during the same period of her life.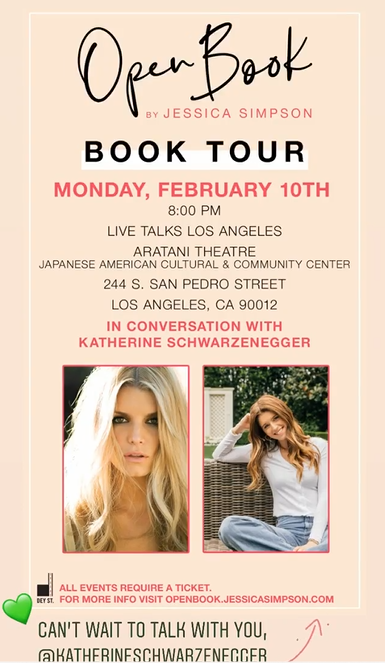 Jessica admitted, in her new memoir, that she tried to deal with the "trauma" through drug and alcohol abuse, saying: "I was killing myself with all kinds of drinking," stressing that she stopped drinking alcohol in November 2017, when she realized that things were getting worse.
She added, "It was easy to quit drinking because I was angry that my feelings were being drugged by alcohol." Jessica revealed in the book that she was sexually harassed and assaulted for the first time, when she was 6 years old, by a girl like her, the daughter of a family friend, and she molested her in an inappropriate way, which made her keep this secret until she reached 12 years, to decide to disclose She told her family during a tour of the car, but the father did not utter a word.
.
#Angelina #Jolie #Celebrities #write #book #famous #Megan #Markle #Michelle #Obama
Jordan Miscellaneous news
Source : اخبار الاردن