Mix
5 ideas for wearing a t-shirt dress like Bollywood stars
Amman Today
publish date 1970-01-01 03:00:00

The "shirt dress" or dress shirt trend has gained wide fame in the world, as one of the comfortable fashion that combines simplicity and elegance that women have always sought, and which can be coordinated in multiple ways to suit all tastes and occasions.
And the "shirt dress" can easily be converted into a formal outfit suitable for a business dinner or a meeting, and it can also be converted to a beach look or a distinctive informal style.
In this report, we monitor the most prominent looks of Bollywood stars in
"shirt dress"
, to inspire ways to perfectly coordinate it to suit different events, according to a report published on the . website
pinkvililla
.
Celebrity-style dress-shirt ideas
Priyanka Chopragonas is one of the stars who succeeded in wearing the "shirt dress" in an elegant and distinctive way, making it suitable for a formal occasion, when she chose a dress from Diane Von Furstenberg In a burgundy color, it features a shaped collar V Pockets and an internal fabric belt with a golden buckle that secures her waist, and the dress was decorated with a white thread that added to the beauty of her dress. She also relied on oval-shaped sunglasses, a Fendi bag, and shoes with golden heels, which added to her elegance.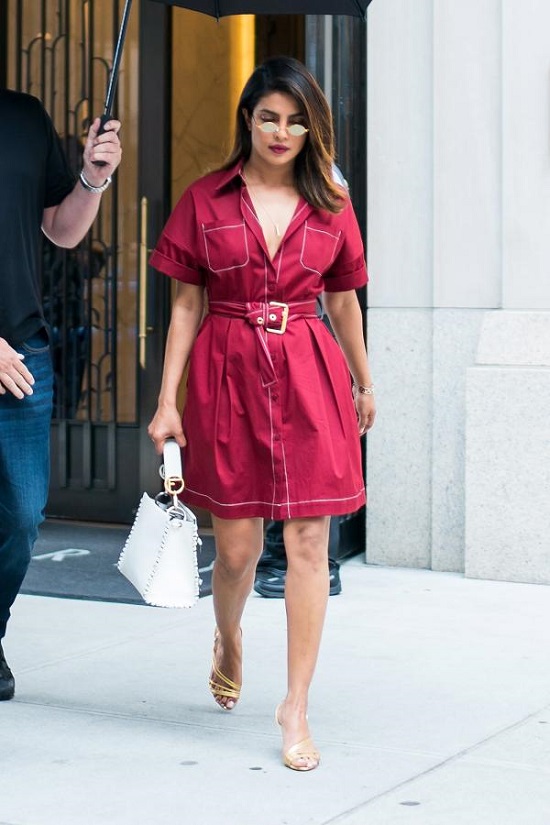 Priyanka Chopra in a dress
As for Kareena Kapoor Khan, she relied on a very simple style, but it was not without magic, when she wore the coral and white striped "dress dress", during her pregnancy with her child, the dress came with knee length, full sleeves and details on the sides, and her sense of comfort appeared greatly, But keep it elegant by wearing high heels.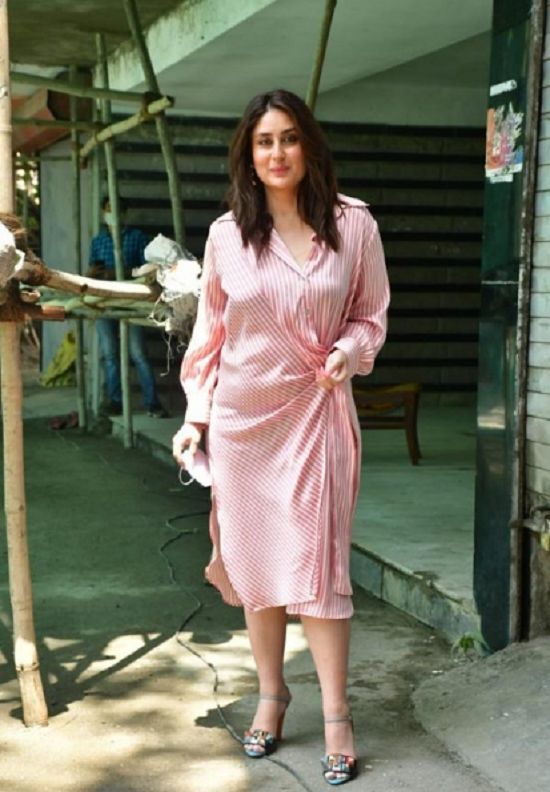 Kareena Kapoor "Charming Dress"
Deepika Padukone wore a two-tone striped dress with a blue t-shirt that played with the sleeves tied around her waist, paired with white sneakers, a chestnut bag and a minimal amount of accessories.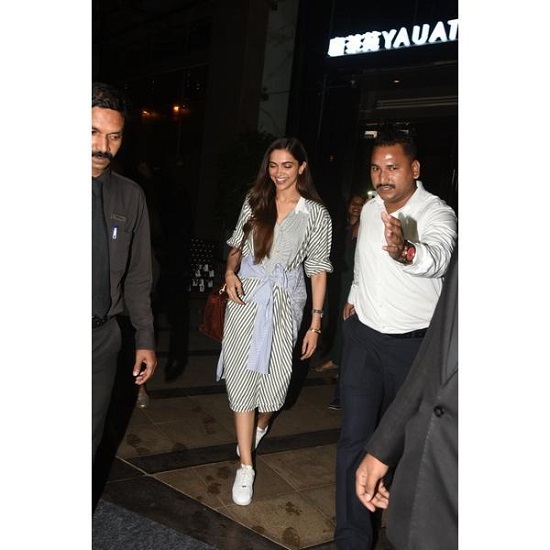 Deepika Padukone in a relaxed look
While Mallika Arora wore her white dress without pants, and was satisfied with long white knee-high shoes.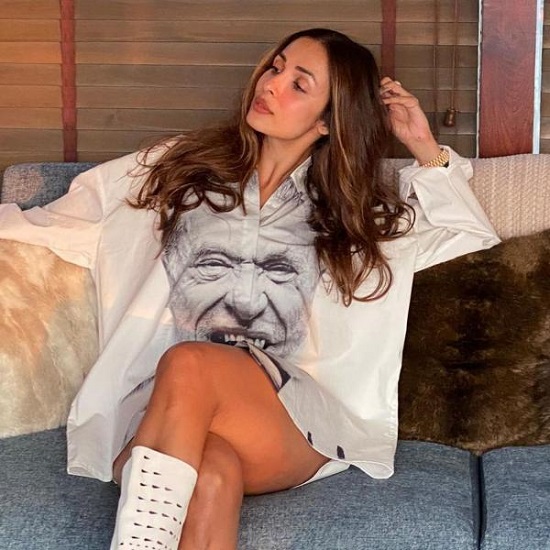 Mallika Arora in a printed shirt dress
.
#ideas #wearing #tshirt #dress #Bollywood #stars
Jordan Miscellaneous news
Source : اخبار الاردن