Mix
Radwa is in love with the history of Egypt, so she organized free trips for women to introduce them to the heritage of El Mahrousa
Amman Today
publish date 1970-01-01 03:00:00

She grew up in the house of a lover of antiquities and Egyptian history. Her father owned a tourism company and her grandmother's sister was working in the same field, which made her love history, which became one of the best study subjects for her. She even listened to his classes as if they were stories she heard before going to sleep, and when she grew up, she decided Studying antiquities, and I thought about teaching people a love of history, especially women, through the Women's Trips initiative that I launched to visit archaeological sites in Cairo, and introduce them to their history.
Radwa Fahmy, a graduate of the Faculty of Archeology, who works in the field of tourist guidance, and the owner of the initiative of free tourist trips for women only, spoke to "The Seventh Day", where she said: "I have been working in the field of tourist guidance since the nineties, and I chose to work in tourism because my father had him." A tourism company and my grandmother's sister was working in the same field, and I also love history very much, considering it like fairy tales."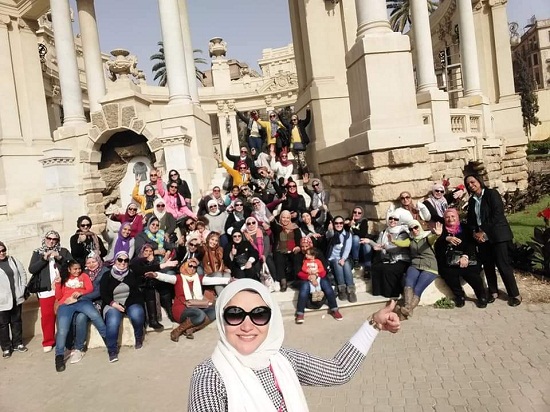 Radwa with the posts in the initiative
She added: "I thought about organizing tourist trips for women, because I believe that we, as Egyptians, must activate tourism, because when a foreigner sees the country's children in tourist places, he feels safe and decides to go to Egypt. I choose the time of school, because the mother is free, and I take the six on tourist trips, and the idea impressed people and began to spread, and many people who had nothing to do with tourism began to imitate my idea.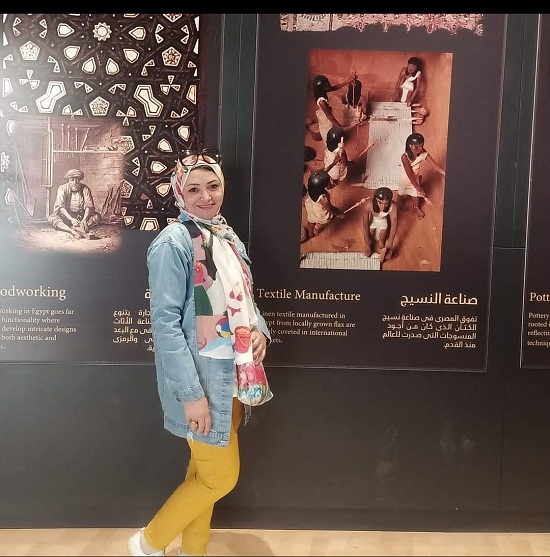 Radwa
And about the tourist places that Radwa is keen to visit with the women, she said: "I am keen that I visit with the women submerged tourist places such as Al al-Bayt Street, and I estimated a thousand of them over the course of three years. But due to the spread of the Corona virus, my trips stopped, and this period came back to it, and my plan is that the initiative is completed until the year 2024, so that we can visit different tourist places, and every two months I make a free trip, so that families go out with us, learn and know history, especially children.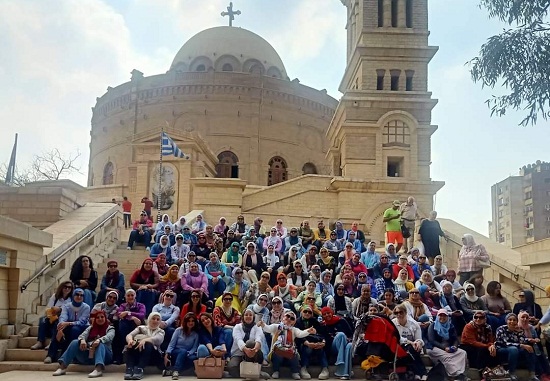 Another image
Radwa referred to some of the difficulties she faced during her tourist trips, which she talked about, saying: "The difficulties that I met in my work, I had to keep pace with technology and development in my field, and this encouraged me to take a grant from America about the Egyptian civilization, and I began to write articles on tourism in a way of telling stories. And my study of writing and script writing helped me in this, so I was able to explain to people the history like a story in the Egyptian colloquial dialect.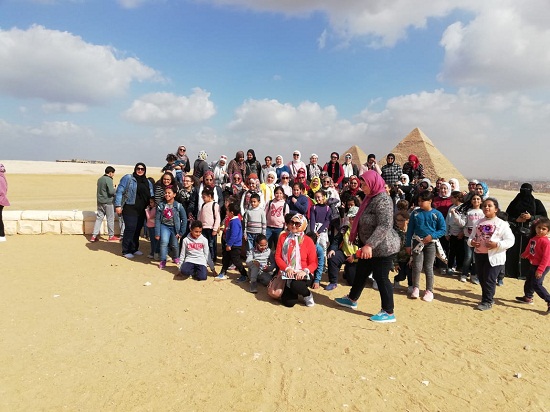 Picture at the pyramids
Regarding the ages of the participants in the initiative, Radwa said: "The women who are keen to share the initiative with me will have children, and some of them work and their ages range between their twenties and sixties, and their number will be 50 so that I can move with them and feel that they are comfortable and more free."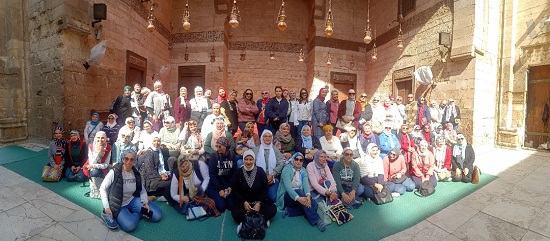 A picture of the initiative
Radwa dreams of going beyond the borders of her homeland and teaching people the history of the Arab world, as she said: "I do many things for myself in the future, I mean, for example, I make trips from the Arab world, and I know people the history and civilization of the Middle East."
.
#Radwa #love #history #Egypt #organized #free #trips #women #introduce #heritage #Mahrousa
Jordan Miscellaneous news
Source : اخبار الاردن