Mix
Members of the royal family are professionals in recycling costumes.. How many times have they tried it?
Amman Today
publish date 1970-01-01 03:00:00

Members of the British royal family are keen to wear clothes that correspond to the various occasions they are going to, whether official or television meetings, but it was noted that most of the clothes in which Britain's princes appear before that, and in this report, we review how many times members of the British royal family recycled their clothes, according toinsider".
Kate Middleton
Kate Middleton wore a jacket from a Spanish brand for the first time when she attended the 2012 London Olympics, priced at $99.90, and in November, the Duchess of Cambridge re-worn the jacket with a cream shirt and a gold necklace in a video posted on the page " Kensington Palace "on site" Instagram".
Middleton wore a dress designed by Jenny Beckham during her royal tour in India in 2016, and then wore it again when attending a party.Place2BeMiddleton ditched the matching shawl the second time she wore the dress.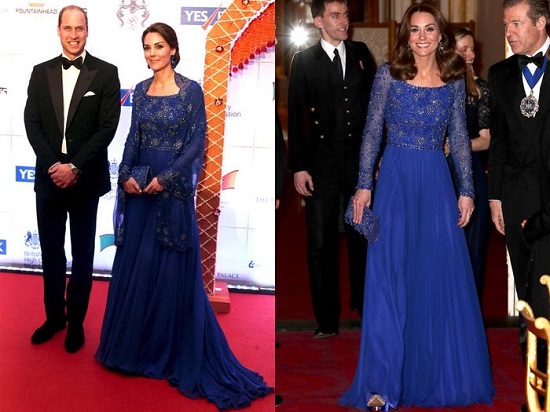 Kate in a blue dress
Meghan Markle
Meghan Markle wore a $2000 Stella McCartney dress during her engagement to Prince Harry in 2018, and first wore it to the Queen's birthday celebrations in 2018, with a gold clutch and Manolo Blahnik shoes.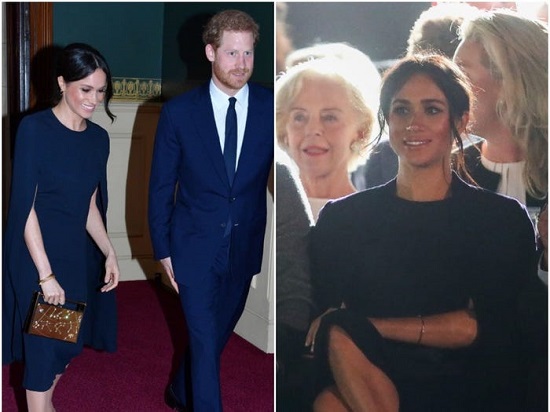 Meghan Markle
She wore this dress again when attending the Games Opening Ceremony. Invictus 2018', but she chose different accessories, and carried a bespoke satin handbag by Dior, sapphire and diamond drop earrings, and high-heeled shoes from Dior. Stuart Weitzman".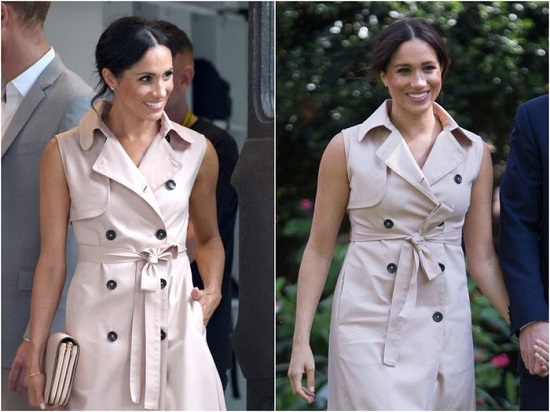 Markle in a sleeveless dress
Princess Diana
Princess Diana wore this suit with a blue-pink skirt for the first time during her attendance at Wimbledon in 1981, then she wore the skirt with a simple white blouse when attending a polo match. black.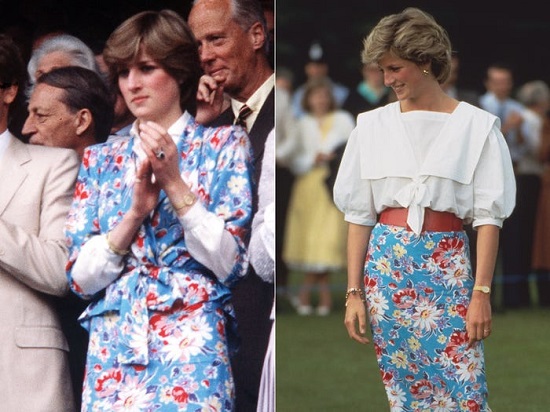 Princess Diana
Princess Diana wore this striped dress in two different ways in 1987, when she changed the color of her jacket the second time she wore the striped dress.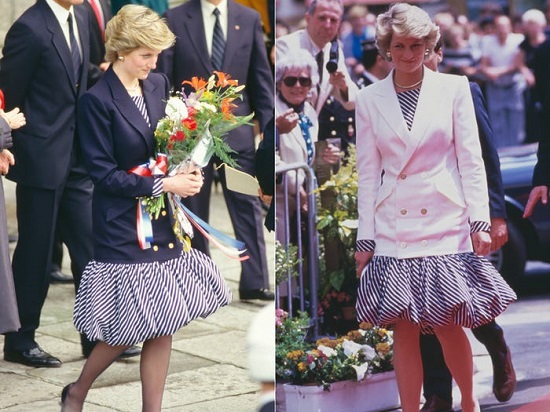 Another picture of Princess Diana
Prince Charles
Wear Prince Charles, the tweed coat from Anderson & Sheppard For the first time in the 80s, he wore it again when attending an event with members of the royal family in 2012, and in 2018 when attending a royal wedding.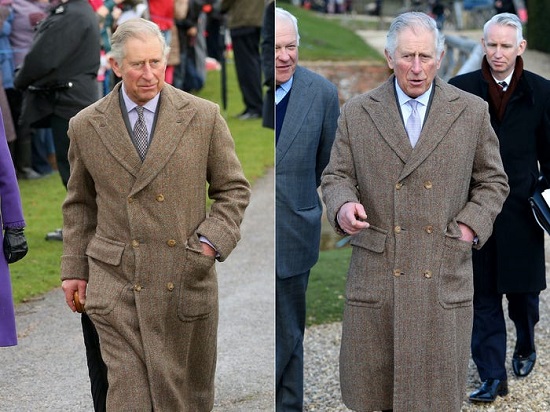 Charles
Prince Harry
Prince Harry wore a light gray suit while posing for a photo with Meghan Markle and their baby Archie in May 2019.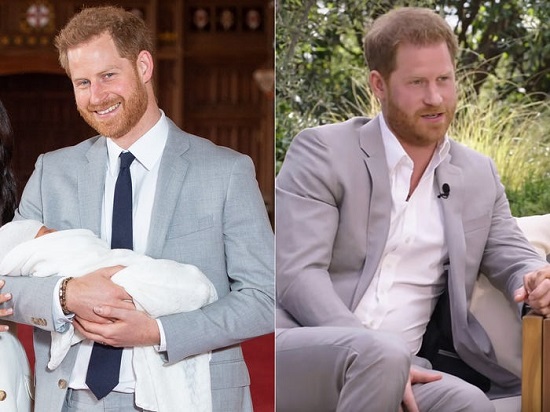 Harry
.
#Members #royal #family #professionals #recycling #costumes #times
Jordan Miscellaneous news
Source : اخبار الاردن